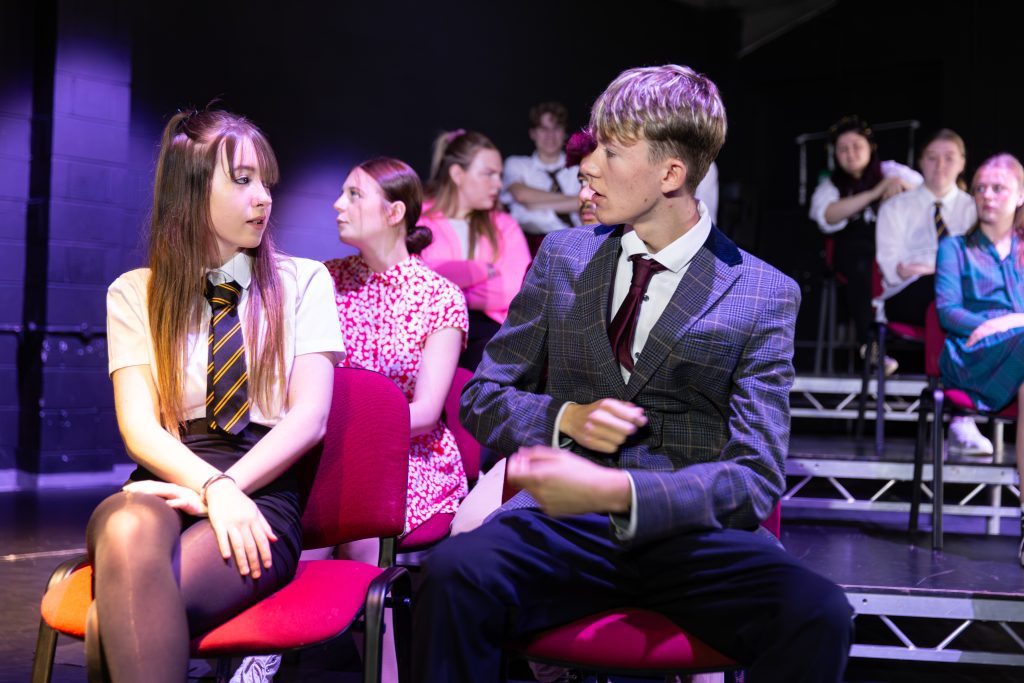 North Lindsey College acting students are up for the challenge after being selected to perform at the National Theatre Connections Youth Festival in 2024. 
National Theatre Connections is an annual, nationwide youth theatre festival that champions the talent of young people aged 13-19 from across the UK and is now entering its 29th year. In 2022/23 they worked with 260 youth companies and over 8,000 young people from across the UK. Every year, Connections commissions new plays for young people to perform and the programme brings together some of the UK's most exciting writers and North Lindsey College has been selected to perform one of the plays. 
Kirsten Adam (Head of Young People's Programmes at the National Theatre) said: "We are so excited to see North Lindsey College from North Lincolnshire taking part in this coming year of NT Connections as they join over 250 groups across the country to perform new plays from some of the UK's most exciting writers. NT Connections champions the talent of young people from across the UK and we cannot wait to see the imagination and creativity of young people nationwide develop through Connections this coming year." 
Lewis Fewster (Performing Arts student at North Lindsey College) was delighted with the news and said, "I am really excited to be part of National Theatre Connections. I have never performed in a big theatre or had the chance to work with so many new people. I am up for the challenge." 
The College was given a selection of ten plays which they had to pick their favourite. The selection was a play titled 'Shout' by Alexis Zegerman, who is a British actress and writer. Shout is a funny, moving play about anxiety, celebrating difference, and finding your voice. A play that wonders what exactly it takes to overcome anxiety and mental health issues when you're a teenager. 
The students will now go on to make the play their own, perform it locally for the general public and then go on to perform it at either The Lyceum or The Crucible in Sheffield. Ten performances will then go on to be selected to perform at The National Theatre in London in June next year. 
Laura Dent (North Lindsey College Programme Tutor Performing Arts) said: "It is an incredible opportunity for our students, not only to work with so many creatives and other young people, but to perform in such incredible spaces which they would usually not have access to." 
End……………………………………………………………………………………………….