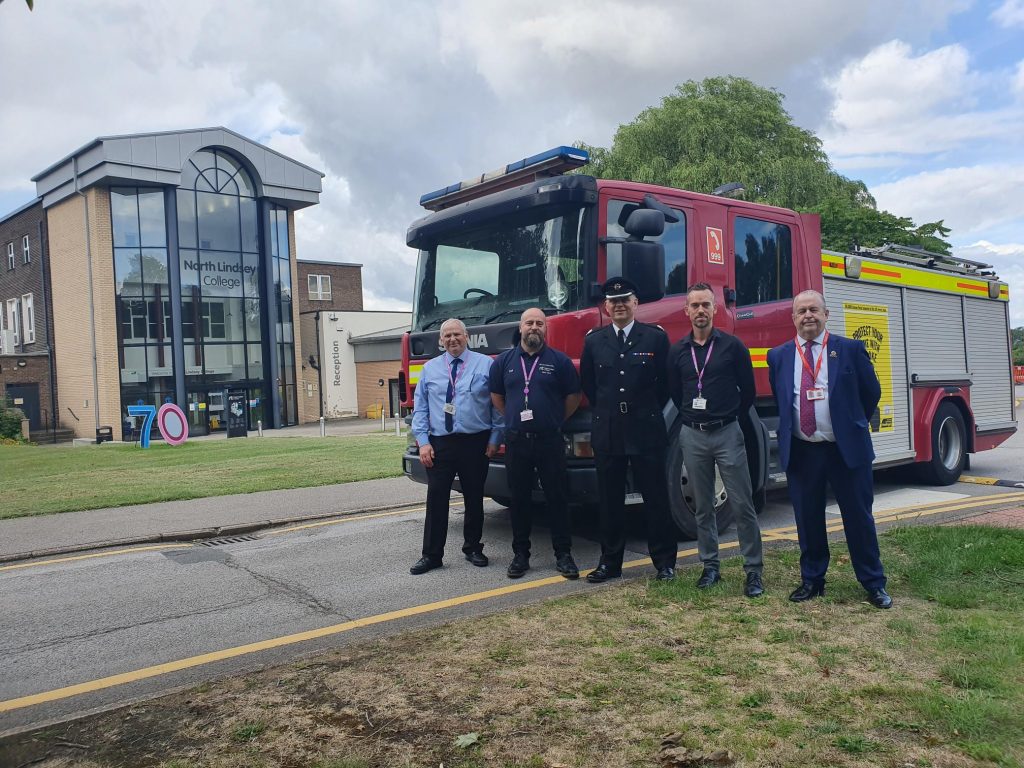 Humberside Fire and Rescue Service has donated an old fire engine to North Lindsey College in Scunthorpe. Instead of being scrapped, the fire engine will now benefit students on Motor Vehicle courses. 
This donation offers students the valuable opportunity to study the various components of the fire engine, gaining practical knowledge in mechanics, electrical systems, and other crucial elements. 
Jason Kirby, Area Manager of Emergency Response, stated: "The fire engine will undergo a de-livery process, where all fire service branding will be removed and non-essential equipment stripped, including the Tracker, Blue Lights, and other firefighting gear. 
"As a Service, we are dedicated to nurturing the next generation and giving back to our communities, and we are pleased to support North Lindsey College and its students." 
Through maintenance and repair exercises, students can put their learning into practice, developing highly sought-after skills in the vehicle industry. 
Edward Thompson, North Lindsey College Curriculum Leader for Motor Vehicle said: "Thank you to Humberside Fire and Rescue Service for this donation. This will benefit our heavy vehicle apprentices as they will be to use the engine and strip it down to learn about the various components and mechanisms involved in such a large vehicle."