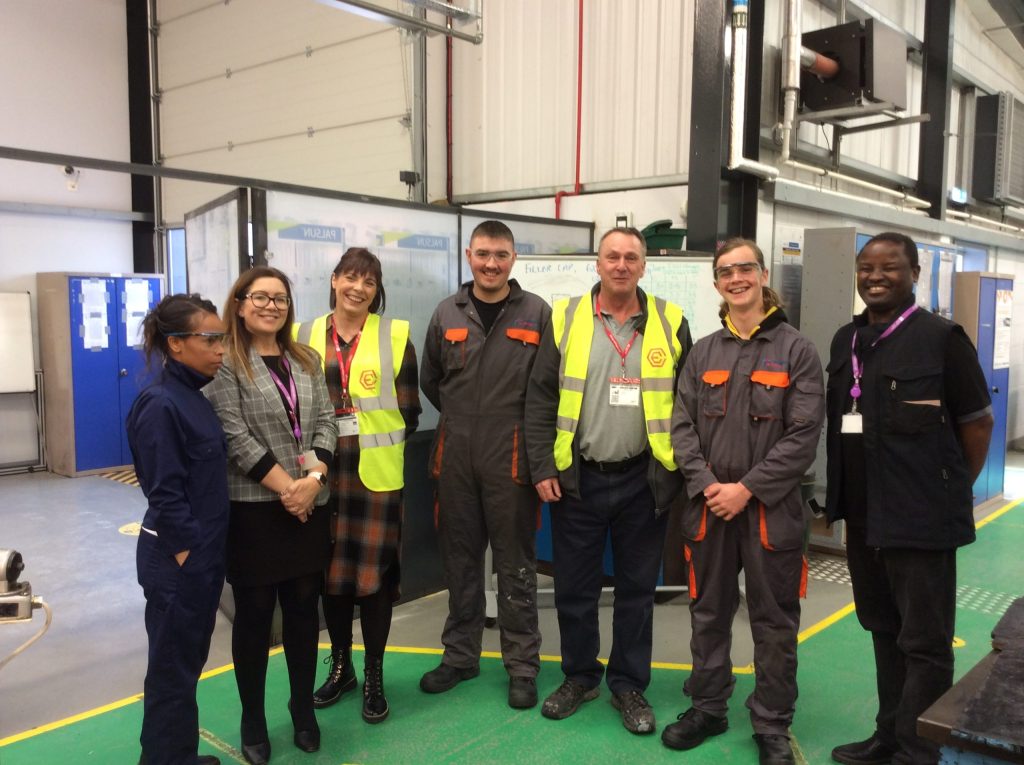 Three North Lindsey College engineering students took part in an engineering assessment day for a highly competitive work experience placement at Collingwood Engineering.  
The assessment took place on the Wednesday 19th October in the College's industry-standard mechanical engineering workshops.   
The engineering sector is currently facing a skills gap that has led to a shortfall in the number of skilled engineers. Collingwood Engineering are looking to recruit a new generation of their workforce to help the business expand over the coming years, and have come to North Lindsey College for this.   
Jason Deer, Managing Director at Collingwood Engineering said, "We need to attract new engineers willing to come into the industry. Skills gaps need to be filled and the only way to do this is through apprenticeships and training. We want to offer a student one day a week work experience with the hope to bring them on aboard after they have finished their course."  
Max a current Level 3 engineering student taking part in the assessment said, "It's a great opportunity that opens up a bigger and better world of opportunities. I am really excited to take part."  
Phil Cheeseman, Curriculum Leader for Engineering added, "The College is engaging with a number of employers to offer work experience and apprenticeships to our students. The assessment day shows employers the hands-on practical skills the students at the College have gained in a real working environment. We are looking to expand the partnerships with our employers to maximise the opportunities offered to our students."  
Photo: Left to right student Nina, Business Development Officer Toni Hand, student Max, Jason Deer Collingwood Engineering, student Abraham and engineering