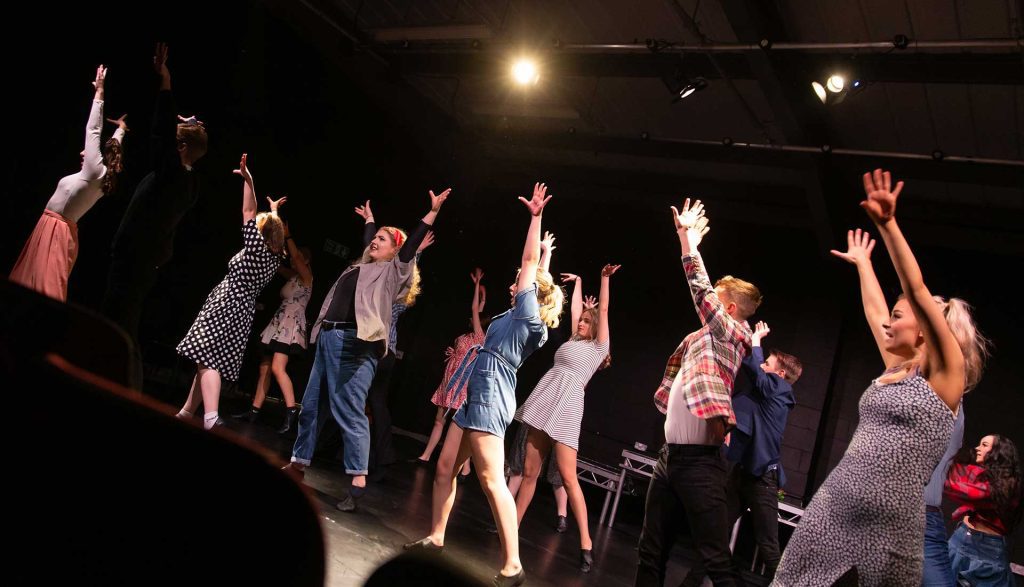 North Lindsey College have achieved a 100% success rate on their Musical Theatre course for the fifth consecutive year.
The course, which develops students' singing, dancing and acting skills, sees alumni progress onto highly competitive higher education courses once they complete their qualification at the popular Scunthorpe college. 
Students have consistently achieved grades from Pass to Distinction throughout the last half a decade, with the continued success seeing an influx of new students enrolling in the hope of breaking into the industry like the students before them.   
Linked to Spotlight, the UK's largest online casting agency, the course is a blend of professional training and tailored personalised wrap around support offering students the best opportunity to develop their individual skills. The continued success rate for students provides them with a solid foundation in which they can build upon going forward into the next stage of training at top UK stage schools. Many of the College's students have progressed onto Italia Conti, Performers College and IC Theatre to complete their next phase of training before going into industry.  
Tutor, Leena Pawlyszyn said, "I have been incredibly lucky to have trained students with experience, students with no experience and those that all have raw talent. To see them progress onto top stage schools has been so rewarding and I am so proud of each and every student I have had the pleasure of teaching over the last 5 years – long may this success continue!"  
Students studying on the Musical Theatre course work hard developing their repertoire to become what the college calls a "triple threat" in the industry. Meaning they develop abilities across three areas singing, acting and dance skills on a 4-day timetable. Throughout the year students take part in live performances to showcase skills learnt at internal and external venues throughout the academic year.   
Rachel Hardy, a previous Musical Theatre student, recently progressed on to The Institute of Contemporary Theatre. When asked about the course she studied she said, "The Musical Theatre course at North Lindsey College provided me with the knowledge and skills that I needed to progress into drama school. The faculty strive to work with their students for as long as they need so that they benefit from the training provided."  
Rachel continued, "I thoroughly enjoyed my time on the Musical Theatre course as it helped me gain confidence whilst pushing myself out of my comfort zone. We all worked as a team whilst having the most fun making friends and lifelong memories. I am about to start my second year at The Institute of Contemporary Theatre and I cannot wait to see more success stories come from this course!"