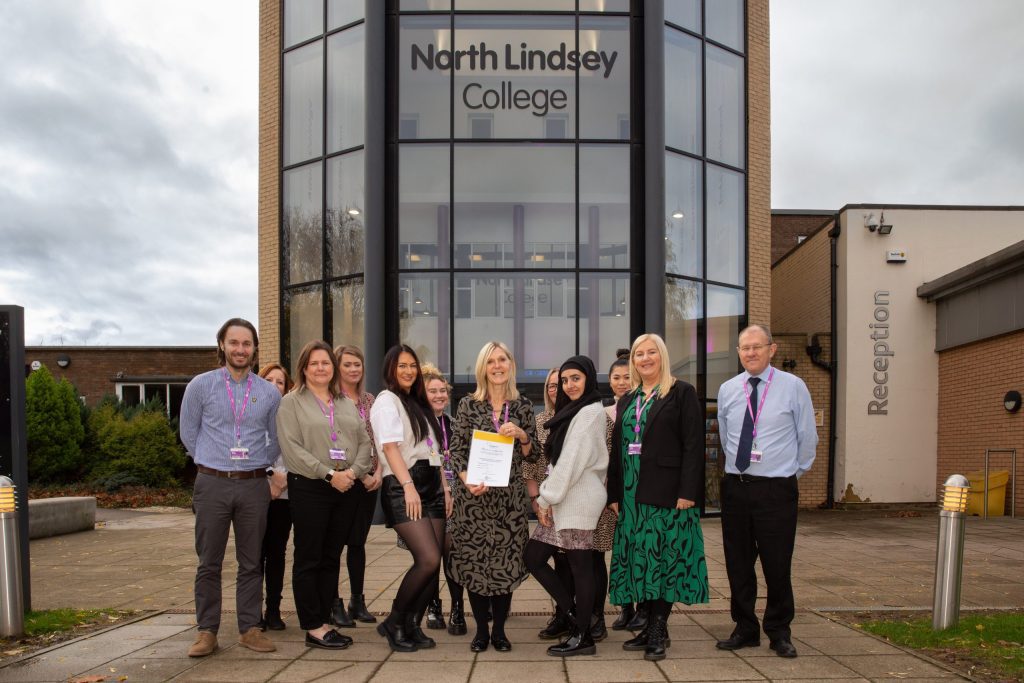 DN Colleges Group has been awarded Matrix Standard Accreditation, demonstrating the high quality of Information, Advice and Guidance they provide. 
The Matrix Standard is owned by the Department for Education and was launched in 2002. It is the international quality standard for organisations that deliver information, advice and/or guidance to clients either as their sole purpose or as part of their wider service offer.  
DN Colleges Group includes North Lindsey College, University Campus North Lincolnshire, Doncaster College, University Campus Doncaster and Humber Energy Skills Training Academy. As part of the inspection, the Matrix Accreditation covered Customer Services, Careers, Admissions, Apprenticeships, Financial Support and Safeguarding, Prevent, Counselling and Inclusion.  
Terry Hutchinson (Director of Curriculum Support & Governance) said: "It is really good to see the various services that support our students working together so well and this cooperation is recognised by the outcome of the assessment."  
To achieve the Matrix Standard, an independent assessor visited the DN Colleges Group sites at North Lindsey College and Doncaster College, some of the strengths noted included inspirational leadership, culture and empowerment, staff are well trained and supported and students speak favourably about the quality of support and the benefits of having someone who is non-judgemental and accessible. Matrix Standard accreditation is valid for 3 years.  
Roger Chapman, Head of the Matrix Service for The Growth Company said: "This is a fantastic achievement for DN Colleges Group and I would like to congratulate the team on their success. We believe that at the heart of high-quality advice and support services are strong leadership, excellent service and a focus on continuous improvement, all underpinned by effective use of the resources available. The matrix Standard is designed to benchmark organisations against best practice in these areas. With their accreditation success, DN Colleges Group is working to provide the best possible support to their clients."