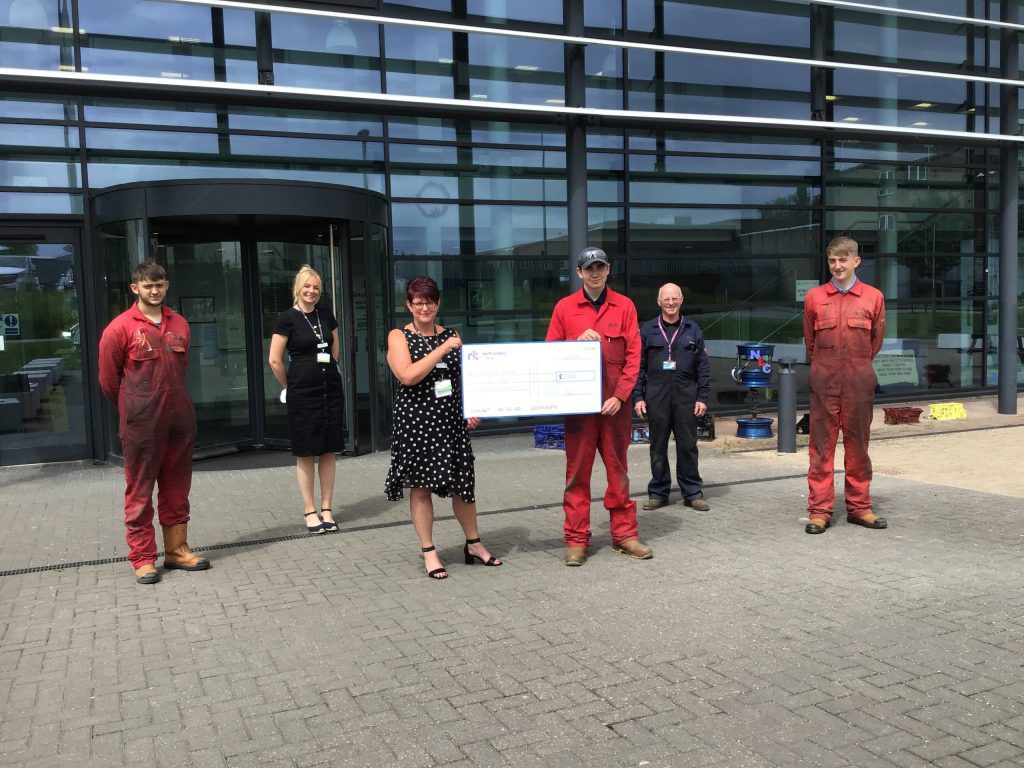 Engineering students donate £1000 to Lindsey Lodge Hospice. 
Engineering students presented two staff members from Lindsey Lodge Hospice with a cheque for £1000. The students had created metal animal sculptures in their spare time and sold them on to raise funds for the Hospice.  
This is the second donation that the students had presented to Lindsey Lodge hospice under the keen supervision of College Engineering Learning Facilitator, Phil Scott.  
Selina Doyle (Lindsey Lodge Community Fundraiser) also presented Phil with his own certificate and medal for being a Hospice Hero. Selina said, "Massive thanks to Phil and his students once again for their continued support. The work they have done is fantastic and that we are so grateful that the Hospice is the beneficiary of that."