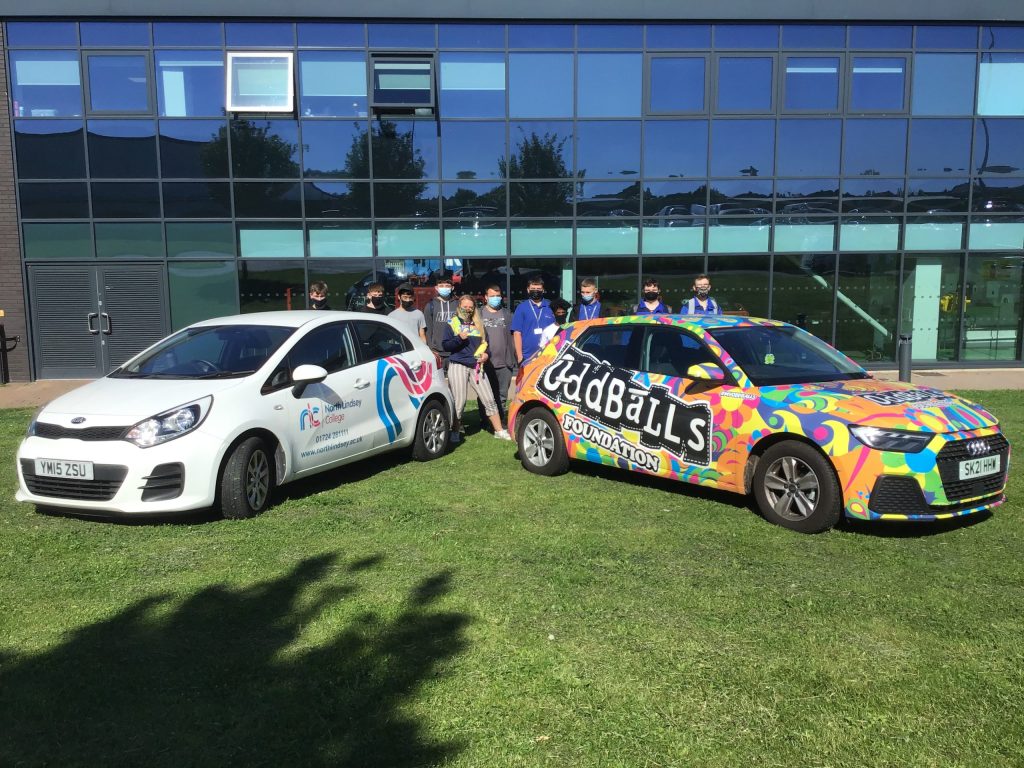 North Lindsey College students teamed up with health foundation, OddBalls to raise awareness for testicular cancer.  
Set-up in 2014, the Newcastle based charity visited the College to deliver several awareness building sessions to our students to help them identify the early stages of testicular cancer and encourage them to seek treatment.  
Over 2300 people are diagnosed with testicular cancer every year. If diagnosed and treated early over 98-99% of cases are cured.  
Zoe Whitehead a medical student at The University of Sheffield delivered the sessions. She said, "Testicular cancer is a common cancer for 15-49 year-olds. I want to raise awareness to help young people spot the signs early, help them know how to check themselves and get treatment. We recommend people to check every month after a warm bath or shower for any lumps, bumps, swelling or anything that doesn't feel right. If you find anything usual, go to your GP straight away, don't be embarrassed as your doctor is trained to help."  
North Lindsey College's Motor Vehicle and Sport departments organised a charity car wash and kick the crossbar challenge, to help raise over £108 for the cause. 100% of all money donated to the Foundation is used to raise awareness of Testicular Cancer.   
Kate Lonsdale, organiser of the College event, said, "I wanted the students to take responsibility of their health and help make them aware of the dangers of testicular cancer."  
For more information about the OddBalls Foundation please visit: https://theoddballsfoundation.com/