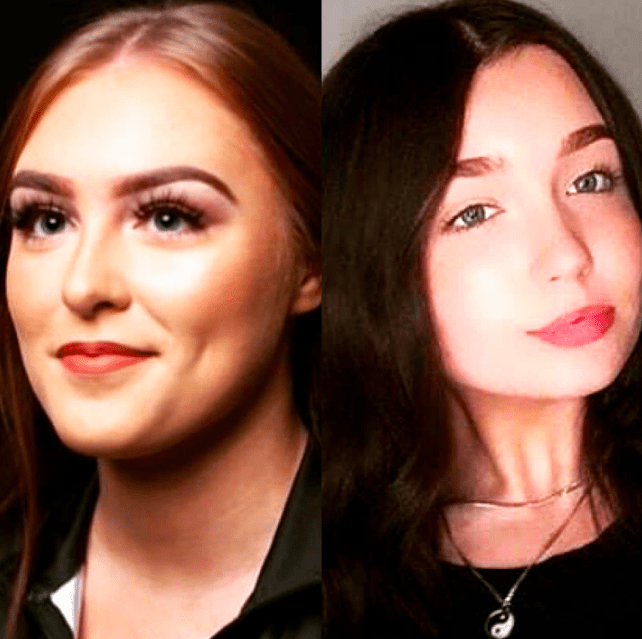 The production is filmed in Northern Lincolnshire in October and was created by film production company 'Chicken in a Graveyard' and directed by Francesco Mineo.  
Featuring local landmarks such as Brigg Town Hall, the movie will feature two Performing Arts students Chardonnay Bonnett and Macey Dempsey who have been picked to take part and will be on screen, along with further North Lindsey College students working back–stage in areas such as hair, make-up and film production.   
Chardonnay said, "I've never auditioned for a film before so wanted to experience it and I know I was lucky to be picked and get this opportunity and to already have this chance to work in the industry is amazing!"
The College is uniquely positioned to offer students with the right expertise and experience for the film's production. With curriculum areas such as Hair and Beauty, Digital Technologies and Performing Arts all taking part. The skills training in the College's workshops means the students will already possess the skills needed to support the roles necessary to the film production.
Macey Dempsey, "My goal has always been to work in the West End or on film so, this was a perfect chance to try and get some on-set industry experience!" 
Film Director Francesco adds, "I wanted to give the students an opportunity that I never had when I was younger, going on a set as a student is vital process to see how it all works."
Some of the filming will take place at the top of Wrawby Street in Brigg, North Lincolnshire.
"This a great opportunity for the students to find out about all the roles needed in making a film, such as producers, runners and make-up artists," adds Francesco "If students want to go into the TV or film industry this is an experience not to me missed!"
Keep a look out on North Lindsey College's website and social media pages for updates on how their students get on.