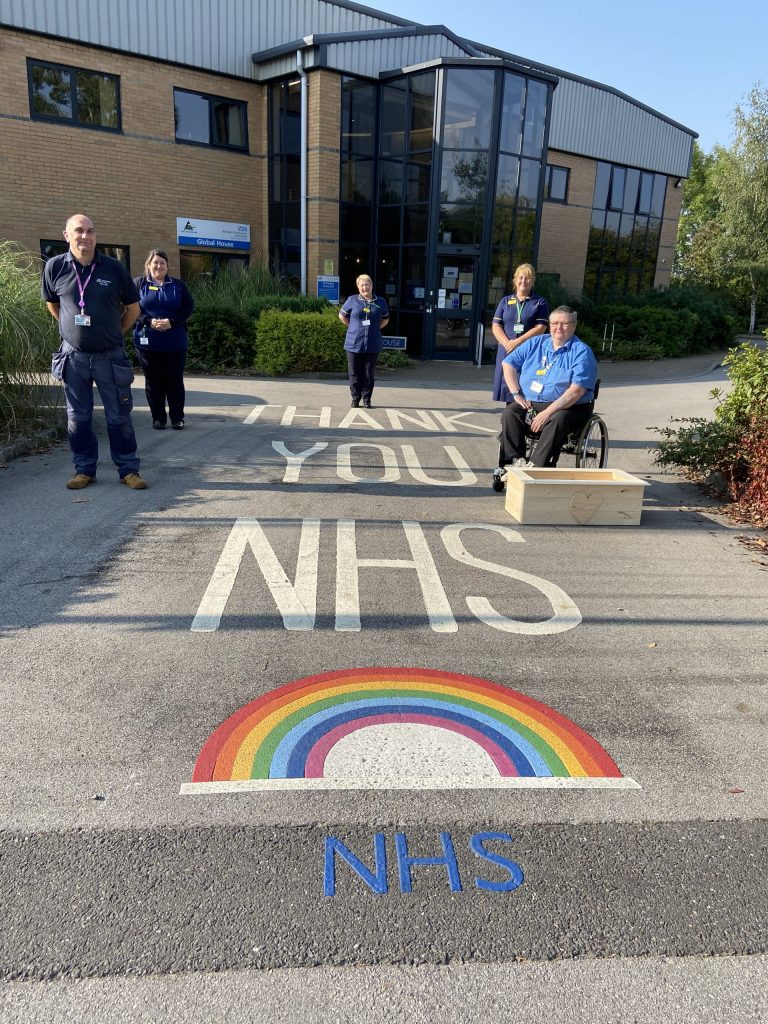 A kind hearted Estates member of staff from North Lindsey College has put his joinery skills to good use making a planter to raise money for the local Macmillan nursing team.  
Mark Ullah, Maintenance Operator at North Lindsey College, decided that he wanted to support local causes by raising money and he could do this by using his trade skills. In his spare time Mark built a bespoke planter, which he donated to the team to be raffled off during their own Macmillan Coffee Morning. This will be held at their work base Global House, one of the buildings on the College's site.  
It is not the first time the College have supported the NHS team based in Global House as during the lockdown, the College donated much needed PPE when it was in high demand due to shortages caused when the Covid-19 pandemic first began.  
Mark said, "If you can help other people out, then you should, that's what life is all about. I enjoy helping charities and local causes so building this planter and donating it for free was a pleasure. Happy to help the Macmillan nurses and everything they do in our local community."  
The team at Global are holding a Macmillan coffee morning on the 28th September and the planter will be raffled off during that. It's on display now in Global House in Scunthorpe so people can see it and hopefully buy a raffle ticket next week during the morning to raise money for Macmillan nursing out in the local community.  
Paula (Service Adviser at Global House) said, "We are holding a Macmillan cake stall on Monday 28th September at 10.00am at Global House. The planter will be part of a raffle along with other prizes to help with much needed funds. Everyone is welcome to come down and make a donation."