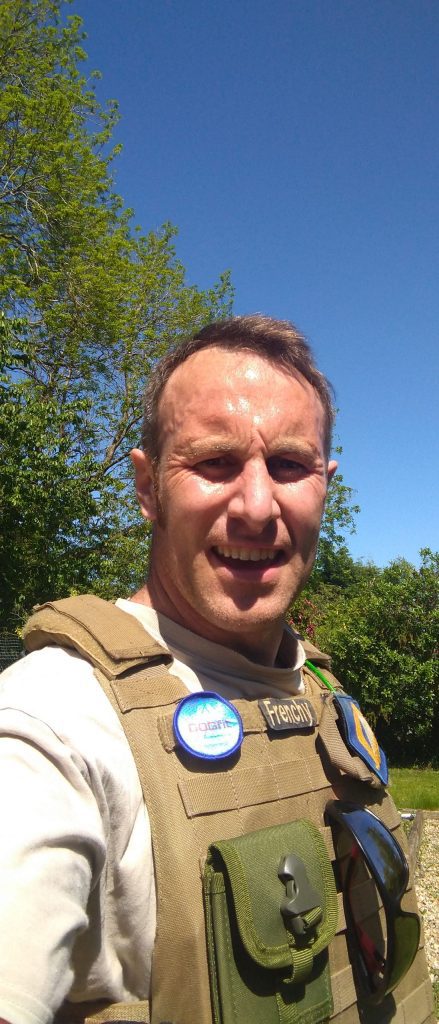 North Lindsey College Uniformed Services tutor, Frenchy Grisewood set himself the ultimate fitness challenge, lasting 48 hours to raise money for the NHS.  
 The College tutor has raised over £1100 after setting himself a gruelling 48 hour challenge that involved him running a mile every hour for 48 hours.  Also in addition, after each run he had to complete 10 pull-ups and 20 push-ups, wearing a 20lbs weighted vest. Not only did Frenchy complete the task, he also ran an extra two miles for good measure, totalling a 50mile run, 480 pull ups and 960 press ups!  
Frenchy's military background gave him working insight into what training was required to complete such a difficult challenge. He found his inspiration for the fundraiser after he saw a YouTube Chanel that had done a mile an hour for 24 hours so he added to this to make it 48 hours and added the weighted vests, pull ups and press ups.  
"The weather was warm, but nothing like Iraq or Afghanistan, so tolerable. The difficult part was at halfway, at 2 in the morning, digging for the motivation to carry on. Very peaceful running at night in the Wolds with nothing but wildlife around." Said Frenchy.  
Frenchy was the inspiration behind the College creating its very own skydiving club called the NLC Hawks, this has resulted in students not just on the Uniformed Services courses, but also on other programmes in the College being able to participate in skydives with Skydive Hibaldstow.  
Frenchy says, "I have two mottos that I live by; my family motto 'nil desperandum' never despair and a military leadership motto; lead, follow or get out of the way."  
Levi Randell (17) and one of Frenchy's Uniformed Services students said, "Frenchy is an awesome role model! He is always setting and completing challenges to create an example for us to follow; to always push for your aspirations and goals, academically or physically. If he achieves his goal he will always find another to further better himself. For me personally, he has always been a role model since I started college."