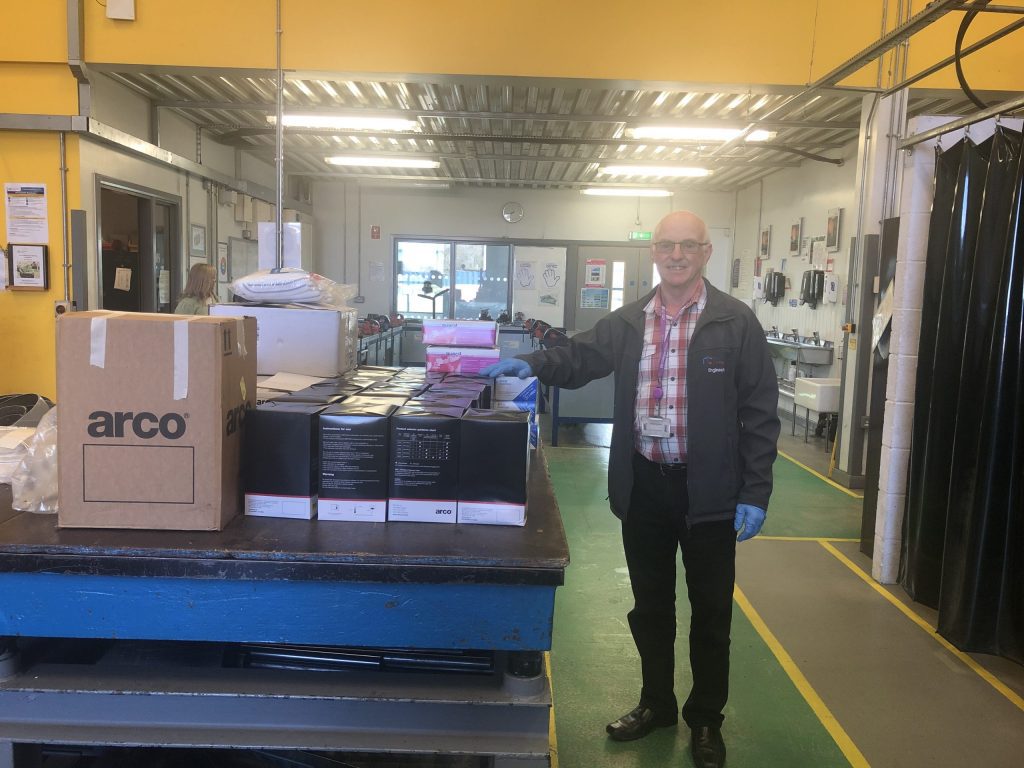 PPE has been in demand nationally due to the worldwide pandemic. North Lindsey College, the UCNL and Doncaster College and University Centre, part of DN Colleges Group, have worked together to collate current unused PPE from around the campuses to help others in need. This has involved staff going into both colleges over recent weeks to search every accessible drawer and cupboard for PPE. Equipment donated included; FFP2/3 masks, gloves, aprons, face shields, head bands, goggles, sanitiser, over shoes and a face fit testing kit.  
In addition, over 200 face shields have also been fabricated at the sites to help those in need using the engineering equipment to create the much needed equipment. All donated items have been distributed between the Doncaster Royal Infirmary and to the Community Nurses, based at Global House in Scunthorpe.    
Nikki Mell (Head of Health & Safety) said, " We are proud to help our NHS wherever possible, the staff members that volunteered to come in and help were absolutely amazing, a special thanks to Gary, Paul and Phil (NLC) and Paul, Jamie and Lisa (DC). We all realise how vital it is to support all our key services during this difficult time."  
North Lindsey College has also lit up its building in blue on an evening to show the appreciation to our NHS.