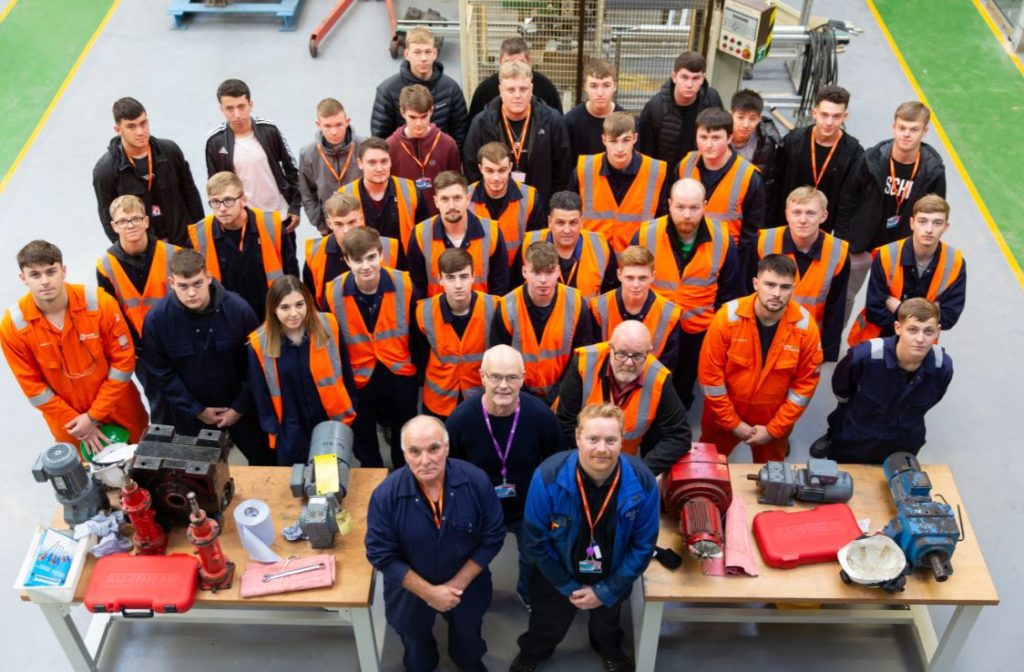 A special Careers Evening will be held on Wednesday 27th November 5pm -7pm at CATCH, Stallingborough.
Those interested in becoming an engineer will be able to find out about current apprenticeship vacancies, as well as learn about career opportunities and engineering programmes available at the CATCH Academy starting in September 2020. Visitors will also have the opportunity to take a tour of the CATCH Academy's facilities including the electrical and mechanical workshops.
The Academy, in partnership with North Lindsey College, run a variety of programmes including Level 2 and 3 electrical engineering, mechanical engineering, science manufacturing and the pre-apprenticeship ITEC – Introduction to Engineering Construction programme.
All courses have a focus on preparing students for employment and for apprenticeships with local employers.
The event is also open to employers, who wish to find out more about taking on apprentice or using apprenticeship as a way to develop and up skill their existing staff, and to find out about funded or full cost training.
Short courses are also available in areas such as electrical, mechanical, health & safety, leadership and management, soft skills and process for employers to upskill their existing staff or for individuals looking to come into industry.
James McIntosh, Director of the CATCH Engineering Training Partnership said, "This event is an excellent opportunity to showcase what the partnership between North Lindsey College and CATCH can offer. Employers will be able to visit to find out how we can best serve their training and competency needs for their staff in addition to the various apprenticeship programmes to recruit the future stars of your business whilst also utilising your apprenticeship levy to upskill existing staff. For the potential students it will illustrate the wide range of pathways to industry through either Level 2 or 3 Apprenticeship routes and also give them the chance to apply for actual vacancies so they can progress their careers further."
Visitors are asked to pre-register for either a 5pm start or 6pm start. For more information about the event and to register visit: https://northlindsey.ac.uk/event/catch-information-evening-november/