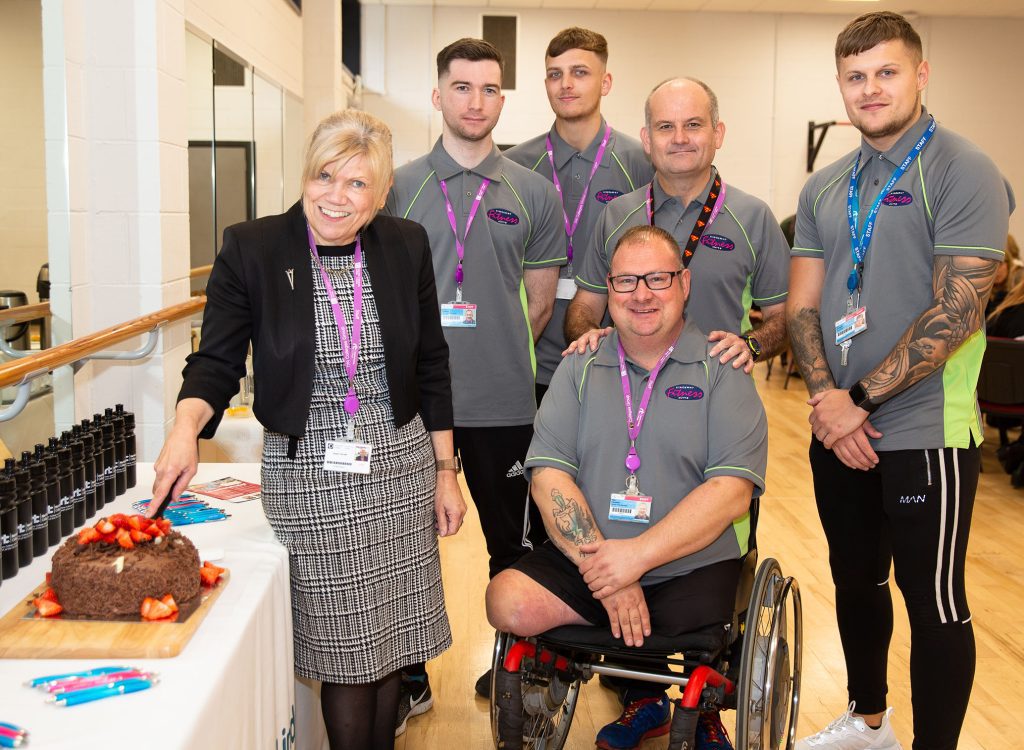 With over 700 members, the Fitness Suite has been at the heart of the College supporting staff, students and the general public with their personal fitness since 1994.  Its original purpose was to serve the students; but management soon saw a niche in the area and opened up the facilities to others.
The Fitness Suite's vision has been to make everyone feel at home and ensure they enjoy every aspect of keeping fit, whether they are new to exercise or go to the gym regularly.  Last year the fitness suite also supported students on work experience providing a whopping 145 students with 1759 hours' industry experience.
Alan Rayment (Fitness Suite Manager) said, "Kingsway Fitness Suite celebrated their 25th Anniversary with North Lincolnshire Mayor Cllr Jonathan Evison, along with current long standing gym members and previous members of staff. The Fitness Suite pride themselves on their customer service, their commitment to the community, staff and students over the past 25 years and hope to continue for many more years to come.
"It has been my pleasure working at North Lindsey College for the last 12 years, steering the Fitness Suite to success. My team are committed and dedicated and believe we are an outstanding gym serving our community."
The longest current standing staff member, Steve Abbey (Duty Officer at the Fitness Suite) has played a pivotal part in the success of the gym, having joined as a volunteer in 1995 and seen many changes in the industry.
Steve said, "In September 1995 I came to College as a student and enrolled on a sports course with the help of Kingsway Fitness Suite's first Manager, Roy Scaife, and tutor Sonia Bailey. I worked voluntary in the gym for 2 years whilst I was studying to improve my fitness skills. On the 8th January 1997, I was successfully appointed in becoming a Duty Officer and this changed my life, enabling me to marry my wife and get onto the property ladder.  My time at College has flown by, I have met some fantastic students and staff over the years and every day is different."
Albert Glennie (87) Kingsway Fitness Suite's Oldest Member said, "I joined Kingsway Fitness Suite eighteen years ago after having a heart attack.  I try and go three times a week to keep myself strong and look after health, I think it has served me well.  It's a very good, sociable gym to go to, everyone talks to you and the staff are very helpful."