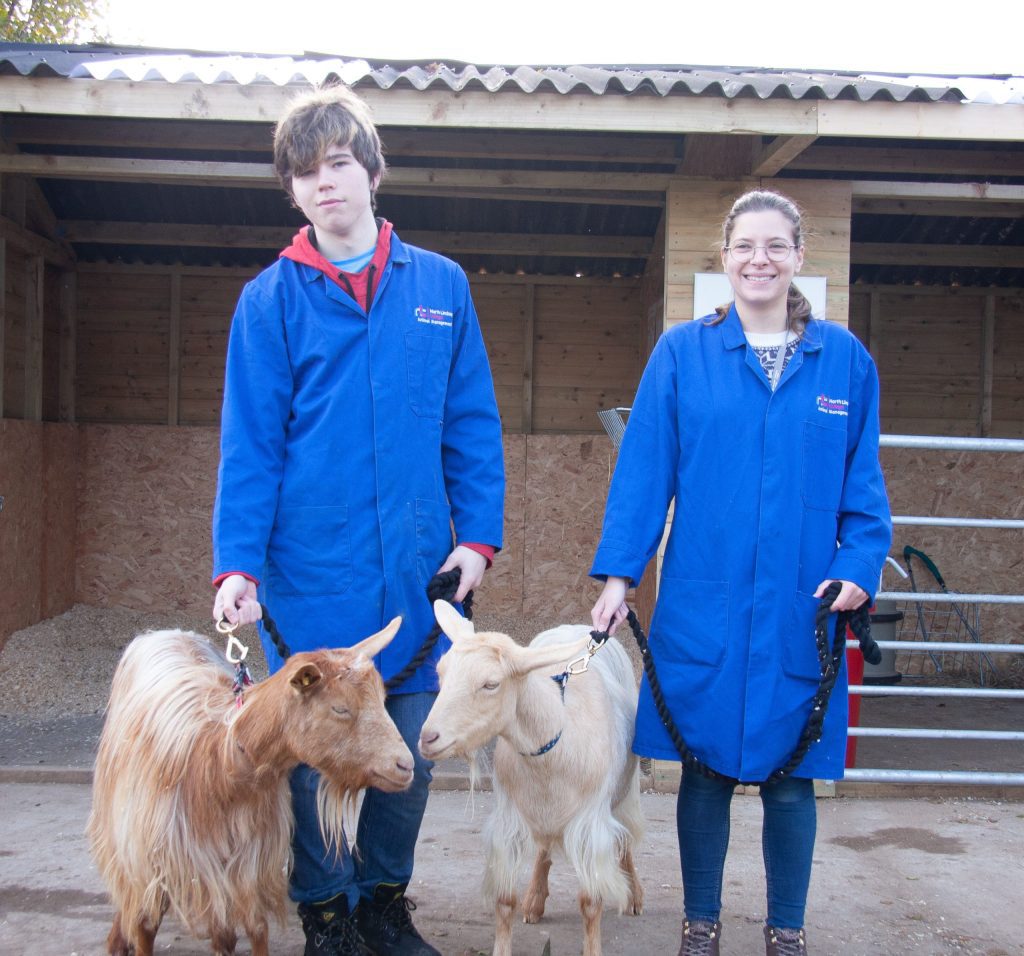 Golden Guernsey goats are a rare native breed and are the first to be housed at the College in an exciting strategy to expand the animal species on campus. The goats named Blanche and Josephine came from a private breeder in Essex and are two of an estimated 500-1000 breeding females left.
The goats are vital for teaching and assessing students working with large animals both in the FE and HE departments. Students will learn handling techniques, husbandry methods as well as learning how to conserve this rare domestic breed.
Jack Anderson (Curriculum Leader FE Animal Management, ESOL and Academic Studies) said, "Having goats in our collection is a real benefit to our students, it will give them the hands on experience of working with large animals that so many employers find beneficial. At the same time by having Golden Guernseys, a rare native breed, we can also look at boosting their population by breeding our goats in the future."
Both goats have settled in well and are already firm favourites with students and staff. In the near future, both females will hopefully have kids of their own and add to the captive breeding programme to ensure the breed continues to survive.
Maizii Walker (19) Level 3 Advanced Technical Extended Diploma in Animal Management student said, "Having the goats is a really good opportunity to work with a large variety of animals. Not many FE Colleges have goats, so it's an amazing experience. We are learning a lot from the staff about goats and this particular breed, they are really knowledgeable."