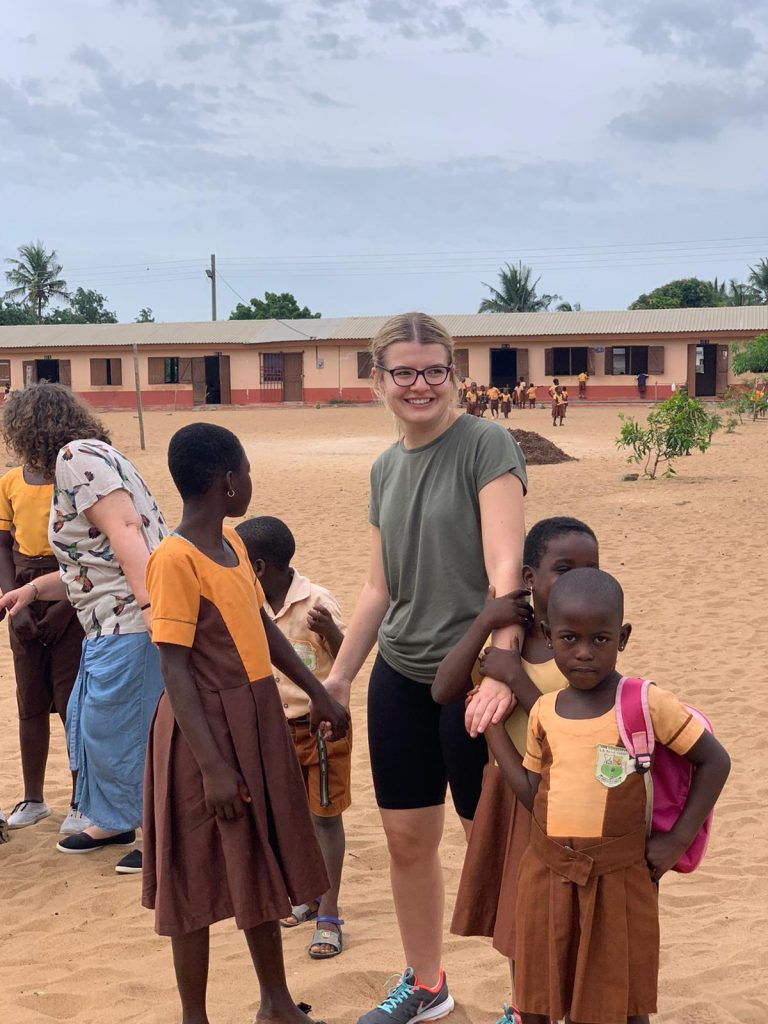 The first-ever University Campus North Lincolnshire (UCNL) excursion enabled students to experience another culture and education system, observe and teach classes, as well as help with the building of a new canteen in a local school. The students spent the first night in a guest house in Accra and the rest of the time in the volunteers' house in the rural village of Woe in the Volta District.
UCNL student Serena Distefano, spoke about her experiences and said, "I will definitely be more grateful for the privileges I have in the UK education system. The people and the children I met were so happy and had amazing spirits, nothing was ever an issue, I will remember how resilient and happy they were and try to foster this attitude more towards my studies and career."
The group also took a suitcase containing prosthetic limbs as part of the plan for the Charity, Legs4Africa. It contained prosthetic legs for children in need and was collected from the guest house in Accra by Nsawam Orthopaedic Training Centre. They are then given to children who have lost limbs through road traffic accidents and deformities at birth.
Gillian Reid (UCNL Head of Department Health Life and Social Science) said,"It was an amazing week with so many mixed emotions for all of us. I am so proud of all the students who went, they embraced every moment no matter what was thrown at us. They developed great team working skills, supporting each other from start to finish. They experienced communication with children and adults where English is not the first language, and they communicated with each other working together to solve problems.
"They observed and developed their teaching skills, reflecting in action, having to think on their feet. Some also tried their hand at building and painting the new canteen with the £1400 raised through donations from staff, friends and from the community at Grimsby Mosque.
"We fell in love with Ghana, the culture, the people, especially the children, who despite having nothing had so much love to give and were so happy. Every one of us left a piece of our heart in Ghana and brought a piece of Ghana home. Each student who went can't wait to go back in 2021."
UCNL have already got plans for their students to participate in another project in Morocco July 2020, where they plan to work with children from disadvantaged neighbourhoods and children with special educational needs and disabilities.
For further information about studying Higher Education locally, contact UCNL direct on 01724 294125 or email enquiries@ucnl.ac.uk