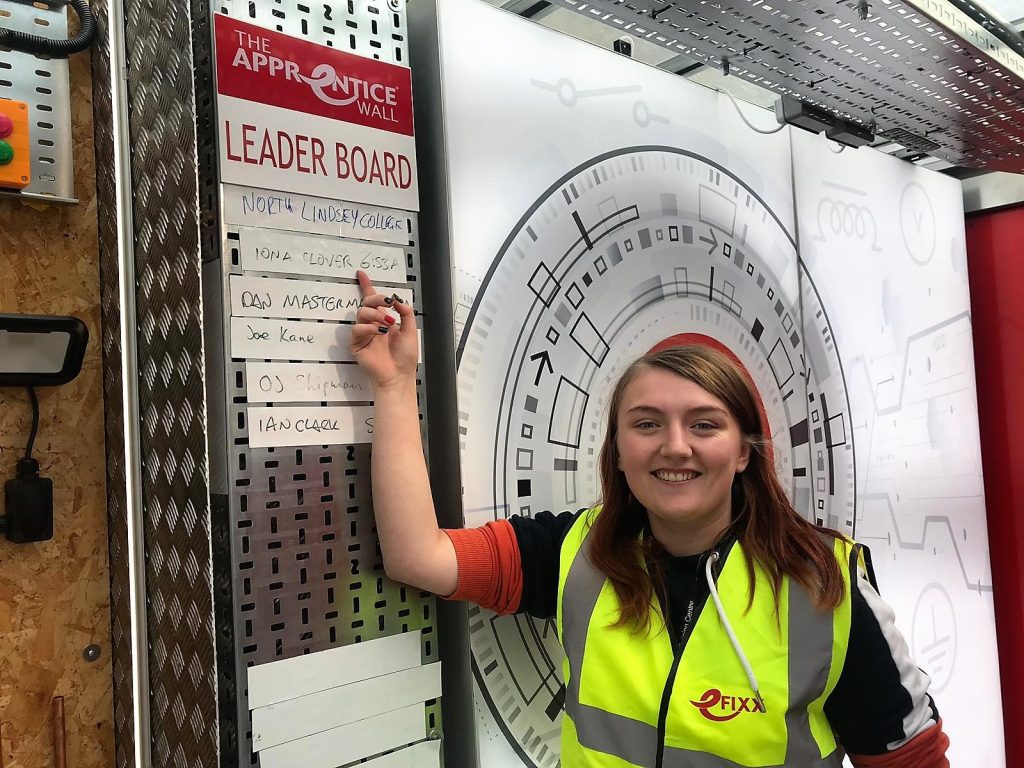 eFixx is a leading multi-channel media platform for professionals working in the electrical industry.  They aim to create a focus on industry trends, the latest technology and real life-installation practice.
The students from North Lindsey College participated as the first host college eFIXX have worked with for a full day. Meeting with first and second year students from both Electrical and Mechanical engineering, whose career aspirations is gain vital skills before progressing onto apprenticeships.  North Lindsey College delivers the British Steel apprenticeship training scheme at the Training Centre, and work in partnership to deliver the first MOET standard apprenticeships in the UK.
This opportunity enabled the students to be involved in a full itinerary, including sector talks from Nick O'Hara (North Lindsey College Trainer-Assessor, British Steel) about Health and Safety and his journey working in Engineering, having worked for mechanical, electrical and chemical at British Steel. The students also got hands-on experience with a range of practical activities which included a challenge to see who could correctly wire up a Spur socket outlet on a pre-mounted board, running cables through trunking and conduit.  Iona Glover (Level 3 Standard MOET student) was the winner on the day achieving the fastest time.
Ian Clark (Electrical Trainer and Assessor) said, "It was incredibly exciting to have both well-known YouTubers and Lecturers on site and it's an honour to be the first host College."
Simone Sullivan said, "I wanted to learn how to do Electrical Engineering as my dad works at British Steel and so do both my sisters. One of my sisters has a full-time job and one has just finished her apprenticeship so I would like to follow in their footsteps, by gaining an apprenticeship and going straight into a job.
"Everyone has been so nice, my advice to other girls thinking about engineering is, if you enjoy it, it doesn't matter if you are in a more male dominate environment, you've just got to put yourself out there."