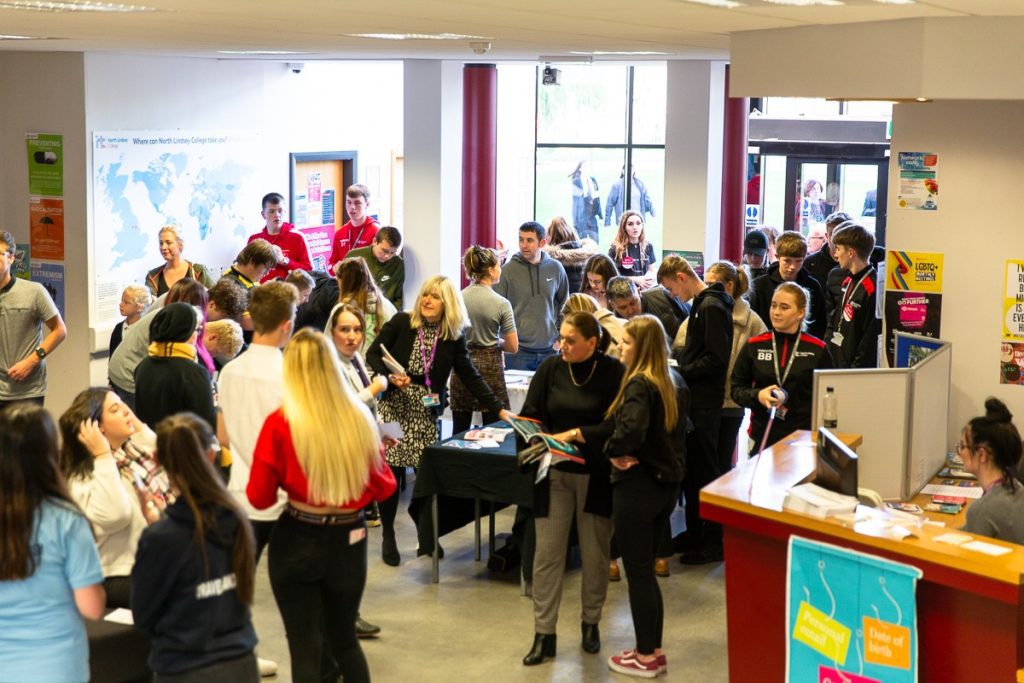 Over 1500 people attended the event with large representation from 27 schools in the region.  Families came out inforce to visit the College and find out about the future careers open to them when starting at North Lindsey College. The public were not disappointed from the event with positive feedback from visitors, after venturing into curriculum areas right across the campus to see what was on offer.
Show stopping performances throughout the evening cast a spotlight on the talented students already studying at North Lindsey, all keen to show off their abilities in Musical Theatre, Dance, Performing Arts and Music.
The Mayor of North Lincolnshire, Cllr Jonathan Evison, who was also a former engineering student at the College, attended the event and said, "I have really enjoyed tonight and was very impressed with the Animal Management department and Engineering, which has really come a long way since I was a student here many years ago.
"It was very good to see Motor Vehicle and Mechanical Engineering and how many females were representing the area.  The whole event was very well organised and engaging and I felt honoured to meet such talented staff and their students who are just starting a career who have with their whole future ahead of themselves."
Humber UTC student, Kyle Husband (15) came to see the engineering department and said, "It's been very informative and has given me a lot to think about.  Mechanical Engineering is what I am wanting to study."
Leah Curtis (15) a student at Frederick Gough School was particularly impressed with Travel and Tourism and said, "It was really helpful and informative.  The Travel and Tourism staff are really nice and supportive and they have some really good trips planned too.  I came to a schools taster which was fantastic and after tonight I have really made my mind up.  It's been a great evening and an opportunity to learn about travel and tourism."
Applications for September 2020 entry are now open, if you would like more information the College will open its doors once more on the 13th November for their next Information Evening. Alternatively people can contact the College to book at one-to-one appointment with the Careers Advisors.