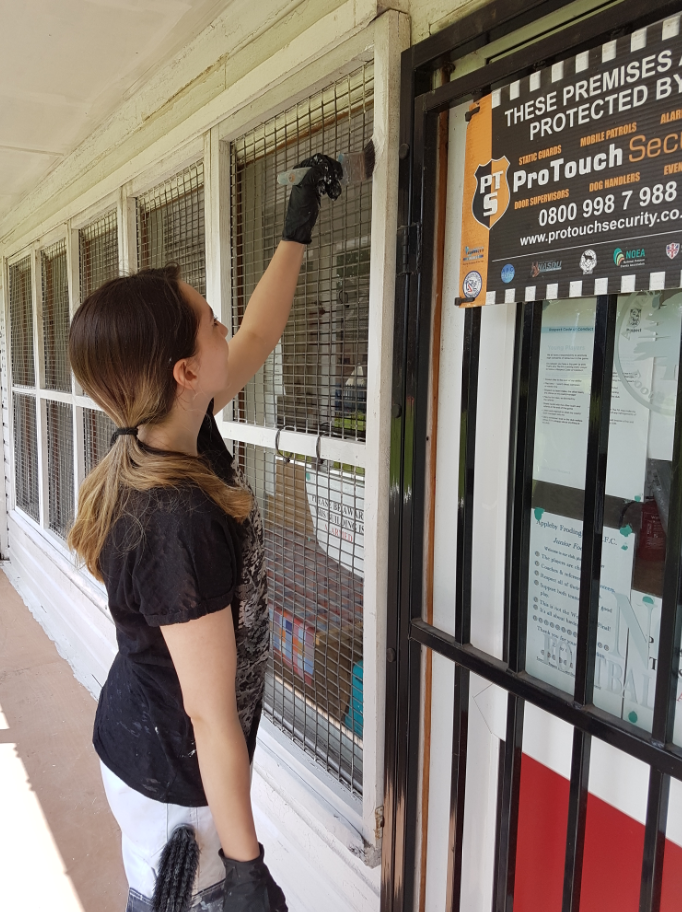 Students from Painting and Decorating, Joinery and Plumbing have completed a renovation project for Appleby Frodingham Junior Football Club at Redbourn Club.
The work involved removing a rotten floor, outside panels, priming, undercoating, glossing and touching up the masonry to make the building like new again.  The students made such an impression, they have been invited back to undertake another project, as well as more projects in the community.
Students right across the College's provision clocked up a whopping 75,000 work experience hours last year, so this project is one of many that enable students to get out into industry.
Tracey Fletcher (Painting and Decorating Tutor) said, "This project has been a great experience for our students to get involved with and to make a difference for the young people that use the club within our local community. The project was a large scale project to which both staff and students dedicated their time to. It has provided the opportunity for our students to work in collaboration across the different trade areas we provide within our Construction department to put into action the skills and knowledge they have gained throughout their courses and has provided them with the experience and the satisfaction of completing a real life large scale job in an new/exterior environment."
Students benefit from working in as many varied situations/environments as possible as each setting provides different problems to overcome, experiences and builds confidence.
Mr Barwick (Chairperson, Appleby Frodingham Junior Football Club) said, "I on behalf of Appleby Frodingham junior football club would like to thank the painting, plumbing and joiner apprentices for their excellent work that they carried out on our football pavilion. The work has been done to a very high standard which is a credit to your tutors and trainees. To say that they have fitted this work whilst doing exams and other school work is amazing and just goes to show what can be done with new skills and inspiring leadership."