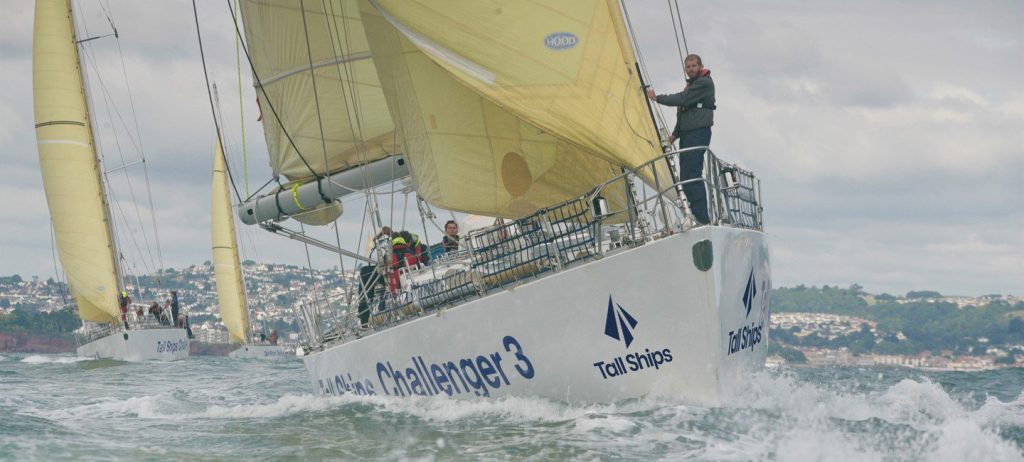 This unique opportunity will be available to a limited number of students who are either on the autistic spectrum or who require special education needs.
Between July and August 2020 Autism Unseen will be sending six teams of 10 autistic/special needs young adults on the adventure of a life time to sail around the UK in a 70 foot Challenger Racing Yacht. This 1,675mile journey will be split into 6 legs with crews being changed in Portsmouth, Cardiff, Liverpool, Greenock, Hull and London.
North Lindsey College is keen to offer this opportunity to 10 students from any area across the College who meet the criteria, to complete one of the legs and help break down social barriers around special education needs.
This challenge is the first of its kind, three years in the planning and a life changing experience for any individuals taking part. Not only will this event promote greater awareness regarding autism and special needs, it will also build confidence and essential skill sets within each of these individuals, providing a unique opportunity to be part of an adventure, which will never be forgotten.  Full training and support will be offered and a team of specialists will remain with the students during the voyage.
Caroline Hawkins (High Needs Students Coordinator) said, "Autism Unseen was founded by Amanda and Mike Riley whose son attended North Lindsey College. We are delighted to have the opportunity for our students to be part of this challenge. It will be a once in a lifetime experience."
The students would require to pay a small fee to take part in this project, however the College will be supporting this and fundraising will take place if a team is allocated.
The team from Autism Unseen will be on site on Wednesday 26th June 12-5pm, in the Main Reception, to answer any questions from students about how to take part in this challenge.
Further information, including the itinerary, pictures and video with regard this truly remarkable adventure can be found by visiting www.autismunseen.org/tall-ships-challenge/