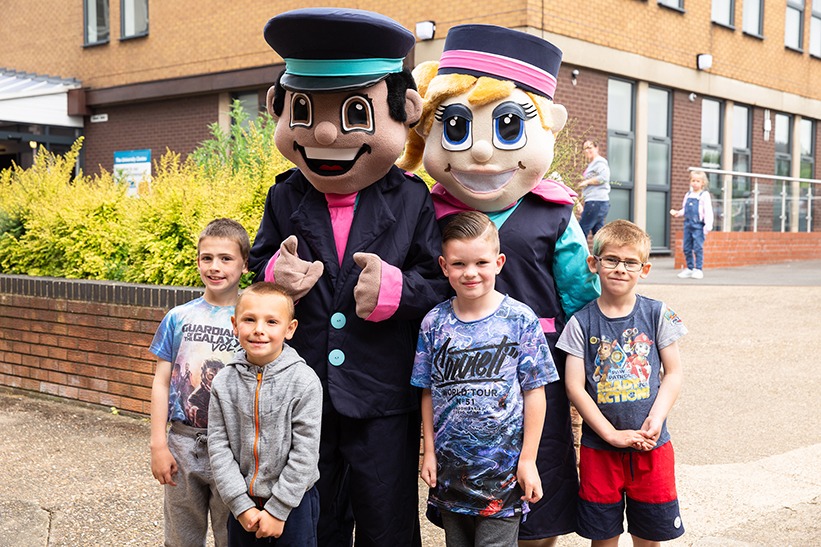 Following last year's record breaking figures, the College are expecting bigger audiences at the free event held this month at the Kingsway campus.
The annual event will offer even more for 2019 and the list of activities is longer than ever featuring over 100 specialist cars will be on display right across campus, there will also be a large outdoor stage with live music including headline band Sweetness, a wide variety of family friendly activities including bouncy castle and gladiator joust, see over 70 different species of animals on display including meerkats, skunks and monkeys, along with hands on workshop areas hosted by North Lindsey College curriculum tutors. There will also be food, sport activities and so much more.
"We're proud to be opening our doors for this fantastic event now in it's fifth year, this is a great opportunity for us to reach out to people in our home town and bring the local communities together," says Kit Sargent (Deputy Principal Curriculum and Quality) "Our Family Fun Day has grown tremendously year-on-year and is a great opportunity for visitors to walk around the campus and see the fantastic facilities for themselves."
In addition to the activities outlined already, the College's on site gym Kingsway Fitness Suite will also celebrating its 25th year during the event and the College's construction department will also be demonstrating their links to employers showcasing a wide range of heavy duty construction vehicles.
Tutors and the careers team will be accessible throughout the event for all enquiries regarding full and part-time provision and the opportunity to enrol is also available.
The public can register for the free ticket by heading to https://www.eventbrite.co.uk/e/north-lindsey-college-family-fun-day-tickets-48800358185?aff=eac2