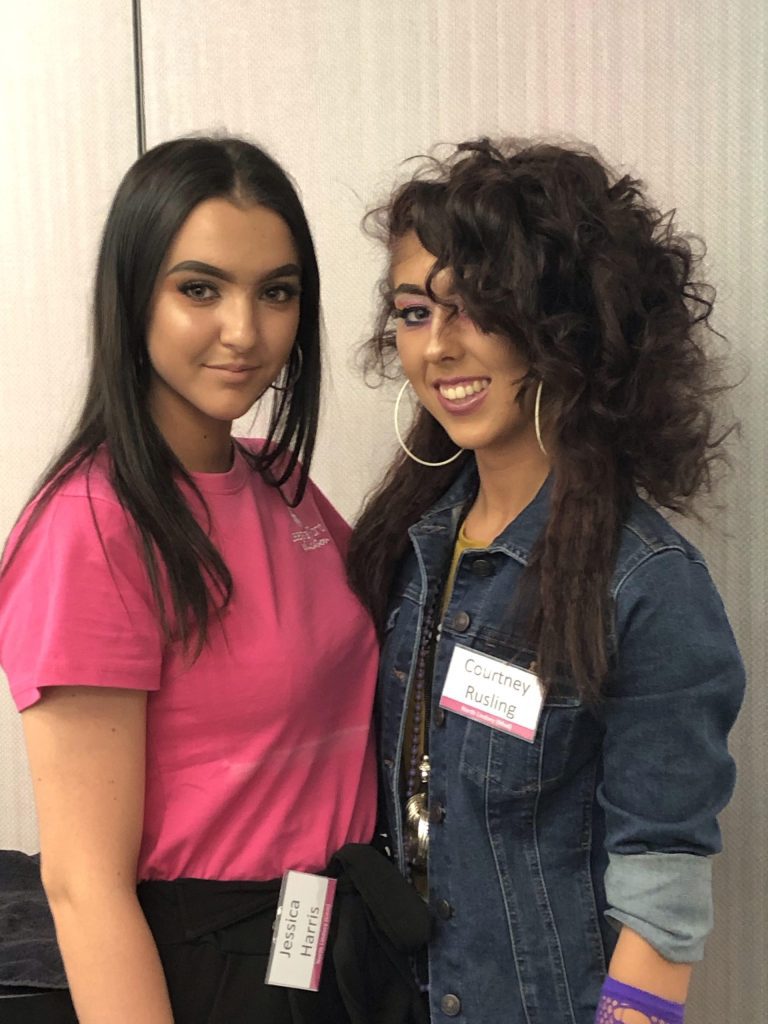 Students from 11 colleges took part in the national competition final, held at the L'Oreal Academy in London, with North Lindsey College scooping one of the heat titles.
Students at the college had been competing for a place during enrichment sessions in the salons at college before being selected by the Lee Stafford Education team to go forward for the finals.
Two Level 2 hairdressing students from the college entered the competition which incorporated four categories in styling, cut and colour, basic cut and a mash-up cut and style.  Student Magda Wozniak (17) competed for the first time in the styling heat but was unsuccessful in being placed this time.  Student Jessica Harris (17) competed in the mash-up cut and style and took home a first place trophy.
Jessica created a look inspired by one of Lee's creations with plaiting and crimping on the bottom with curling, back-combing and teasing on the top.
Jessica commented, "I put in a lot of preparation time, research and effort getting ready for the competition.  The day was amazing and when I heard my name announced by Lee, I was overwhelmed.  It was once in a lifetime experience and I am now looking at building a photographic portfolio to show future employers my work.
"I have personally found the whole programme really good with lots of new techniques."
Tutor, Carrie Lynam was incredibly proud of the students she has been working with in preparation for the event and said, "an amazing achievement for North Lindsey College against ten other colleges.  It has been amazing to win one of the heats and take home one of the trophies.  The girls were very professional at all times and really made us proud to be part of the hairdressing team at North Lindsey College."