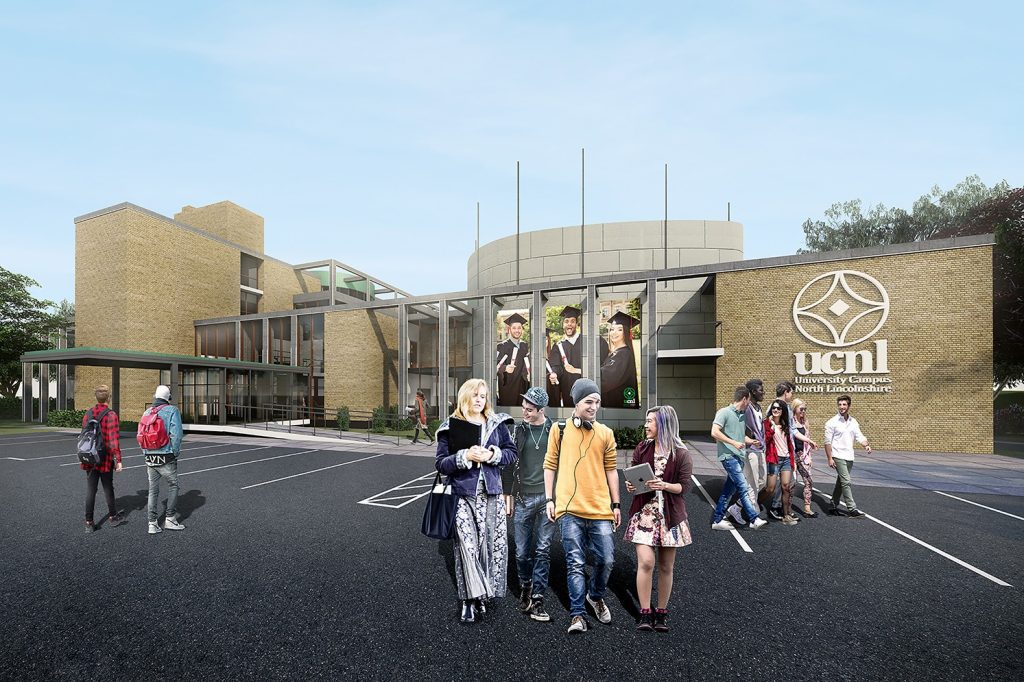 More details will also be released during these events, where visitors will be able to meet current Higher Education students, lecturers and senior management regarding the transformation of inside and outside of the Civic Centre on Ashby Road, Scunthorpe. The opening dates are:
Tuesday 19th March 2019, 4pm-7pm
Saturday 23rd March 2019, 9.30am-12noon
Wednesday 25th March 2019, 4.30pm-7pm
The aim is for UCNL to develop over time to encapsulate the higher education offer available across North Lincolnshire. By building this dynamic brand, UCNL will embody the development and delivery of higher education learning opportunities in the Region.
Course information will also be available for prospective students wanting to study at the UCNL this September. Applications are now open for September starts for 2019 with courses ranging from HNC's through to Master's Degrees.
The general public have an open invitation to attend the open days and be a part of this fantastic development for the town and see where our future professionals will be studying. The UCNL will grow with the existing 1,200 Higher Education students currently studying at the University Centre North Lindsey College and the development of new degree courses with existing University partners,
"We are already one of the largest College-based University Centres in the UK with an outstanding reputation for quality through our inspections and judgements through the Teaching Excellence Framework (TEF) for Higher Education," says Maxina Butler-Holmes, Executive Director for Higher Education.
"The University Campus will result in a truly transformational change placing North Lincolnshire as a leader in community based higher level skills and professional development. We have strong, well established University partnerships which will enable us to introduce new undergraduate courses and significantly, post graduate, professional development and management development provision all available locally in Scunthorpe."
There will also be an additional employers' breakfast meeting on Tuesday 26th March 2019, 7.30am – 9.00am. Employers from around the region are encouraged to come and see how they can link up with the UCNL, support new talent and get involved in the UCNL in other ways including work experience, apprenticeships and industry insights. This is a booking only event, so all interested groups and individuals are advised to email marketing@northlindsey.ac.uk to reserve their place.