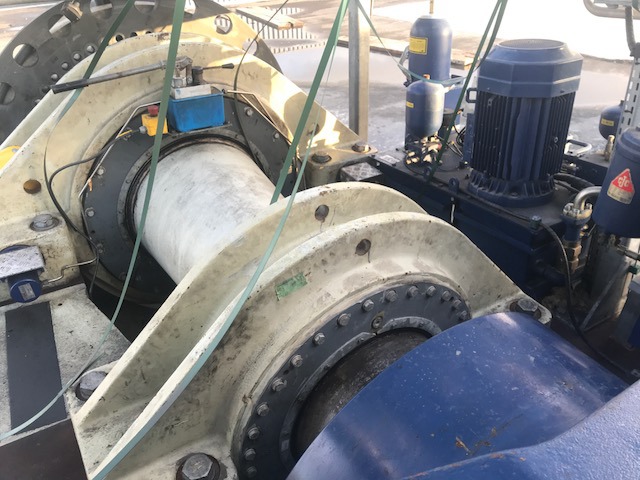 North Lindsey College has been working in partnership with Siemens and CATCH to take delivery of the ultimate training component in renewable energy sector.
A nacelle component of a wind turbine has been donated by Siemens will be housed
at North Lindsey College's training partner CATCH based in Stallingborough which
specialises in training in the energy, renewables, process and engineering sectors.
The nacelle is the component that transforms the wind's kinetic energy into
mechanical energy to turn a generator and then in turn produces electricity.
Richard Worker (Head of Training Centre, Siemens) 'The initial idea of donating this
surplus system was for the betterment of Renewable Energy training, particularly
Wind Power in the Humber Estuary.  The partnership with North Lindsey College and
CATCH seemed to be an ideal vehicle and a great opportunity for this to happen,
and it is hoped that it will help forge great relationships between Siemens Gamesa
Renewable Energy and these institutions in the future.'
The component will used for apprentices in electrical and mechanical engineering
and for those wanting to work in the industry. An enclosure will be built when the
nacelle is in position and will be delivered on site within the next few weeks.
Weighing in at around 85 tonne, the nacelle will be used as a suitable training
structure looking at and understanding the control elements of a full wind turbine.
Martyn Butler (Curriculum Leader Engineering, North Lindsey College) spoke about
the exciting delivery stating, "This is a really good example of engineering
partnerships between Siemens, CATCH and North Lindsey College. It is a fantastic
training opportunity for those wanting to work in this thriving industry and creating
employment opportunities in this sector."
For those interested in training or an apprenticeship in the industry can contact North
Lindsey College on 01724 281111