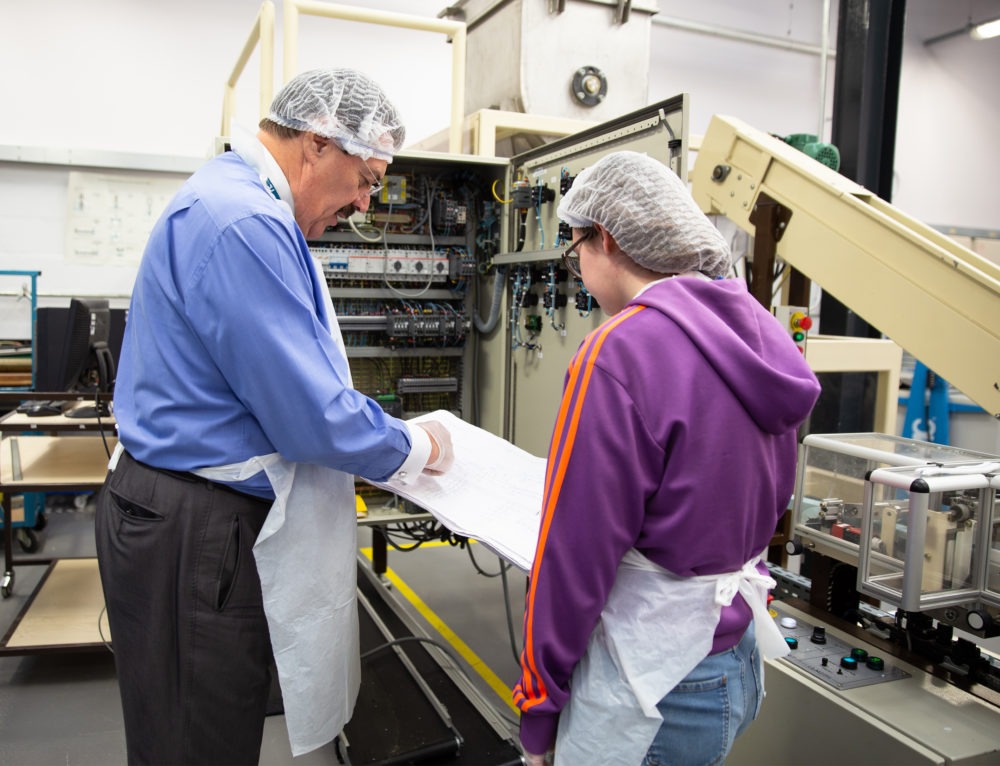 North Lindsey College has taken delivery of a brand new machine that demonstrates engineering production techniques.
The soap machine has been installed in the multi-million pound engineering facilities
on the College's Scunthorpe campus and will enhance students' knowledge in
robotics, pneumatics and Six Sigma which helps eliminate defects.
"This is an opportunity for our students to work on real life sector-based engineering"
says Antoune Holmes (Employability Facilitator in Engineering) he continued,
"students will have a hands on opportunity of a production line including pneumatics
and electronics as well as a discipline of quality control and problem solving."
The College has previously invested in similar technology, with the new machinery
operating in three sections. The soap machine can also be customised,
demonstrating how companies can meet consumer demand using different colours,
sizes and designs.
Martyn Butler (Curriculum Leader in engineering) said, "this type of process
engineering encapsulates many mechanical and electrical skills, with many
employers in the local area needing this type of automated understanding. Students
can get a first-hand experience of PLC (programmable logic control) programming
and machine maintenance with the emphasis on efficiency."
In addition to the engineering side of their learning, students will also focus on
enterprise, entrepreneurism and marketing as well as problem solving, trouble
shooting, team work and repair processes. The soap produced by the machine is
also fully recyclable, so students can reassess their output if the end product does
not meet customer demand.
"It looks really interesting and it is something that I'm looking forward to working
more on," says Emma Carter (17) Level 3 Subsidiary Diploma in Engineering
student, who has been practising her skills on the new soap machine. "I've already
worked on a part already and I learnt a lot about it. I think we will benefit from having
this equipment and learn a lot from it by using all the functions to allow us to develop
our skills ready for industry."
The second soap machine has been installed at CATCH in Stallingborough, where
many of North Lindsey College's pre-apprenticeship students are based to assist in
their engineering education.
The College has already lined up guest visitors to the engineering department to also
use the machinery as a training tool and as insight of what a career in STEM could
involve.