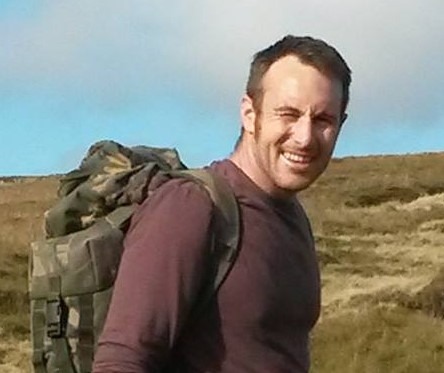 The latest fundraiser will take place on 20th July to help raise money for the charity 'Veterans for Dogs'. This charity helps supports veterans who provide assistance dogs exclusively for current and former members of the British Armed Forces with service-related mental health conditions. Their goal is to improve quality of life and help them to lead independent lives by training assistance dogs in task-specific skills.   
The Viking way is a challenge set by Frenchy himself and is often cycled; however Frenchy will be walking the whole 147 miles and has also added in to the challenge a weighted backpack that he will carry, weighing 50lbs.  
Frenchy said, "I wanted a challenge that was near the College, but also my hometown location. The Viking way is underrated, and I wanted something that may attract some staff and students to attempt. The response has been awesome and we have a team of ex-students wanting to take part in the challenge."   

He continued, "The charity was chosen because of the links to the course and that it is a small and newly formed charity. But the work that they do to ensure that veterans with mental health problems can have the companionship of a trained dog helping them improve their life is amazing."  
Current and former students will be joining Frenchy on his latest task, some will be attempting the whole challenge and others just for parts of the course.  
Anyone wanting to contribute to this fundraiser by visiting his Just Giving page or can do so through the following link http://www.justgiving.com/owneremail/pleasesponsor/Frenchy-Grisewood1